wedesoft is currently certified at Master level.
Name: Jan Wedekind
Member since: 2004-11-17 13:46:26
Last Login: 2016-06-26 14:45:12
Homepage: http://www.wedesoft.de/
Notes:
I'm a computer scientist and main developer of the HornetsEye Ruby real-time computer vision library (http://www.wedesoft.demon.co.uk/hornetseye-api/).
Recent blog entries by wedesoft
Arduino hello world
Making an LED blink with the Arduino micro controller board
Graph couloring
Graph coloring with Scheme and Graphviz
OOP with GNU Guile and GOOPS
Why I like Object Oriented Programming using GNU Guile and GOOPS
Implement an Interpreter using Bison, Flex, and Automake
Creating a calculator with Bison, Flex, and Automake
Developing machine vision software with Ruby instead of C/C++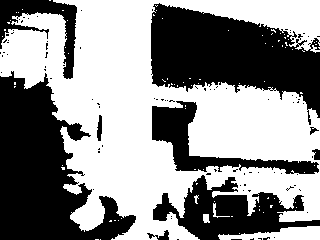 The choice of programming language plays a fundamental role in the implementation of machine vision systems ...
wedesoft certified others as follows:
Others have certified wedesoft as follows:
[ Certification disabled because you're not logged in. ]