wedesoft is currently certified at Master level.
Name: Jan Wedekind
Member since: 2004-11-17 13:46:26
Last Login: 2013-11-20 13:00:49
Homepage: http://www.wedesoft.de/
Notes:
I'm a computer scientist and main developer of the HornetsEye Ruby real-time computer vision library (http://www.wedesoft.demon.co.uk/hornetseye-api/).
Recent blog entries by wedesoft
Implement an Interpreter using Bison, Flex, and Automake
Creating a calculator with Bison, Flex, and Automake
Developing machine vision software with Ruby instead of C/C++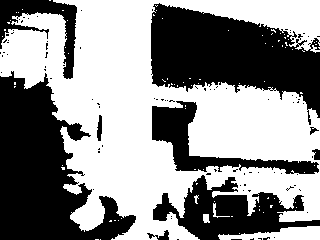 The choice of programming language plays a fundamental role in the implementation of machine vision systems ...
Android Hello World
Building a dynamically linked C program for Android
Racket on Android

Running the Racket programming language on an Android phone
Clojure for Schemers
Comparison of the Clojure programming language with Scheme/LISP
wedesoft certified others as follows:
Others have certified wedesoft as follows:
[ Certification disabled because you're not logged in. ]